ECOSAK Kakinada
Engineering College Old Students Association, Kakinada
(Regn. No. 92/1970)
Annual Meet: First Sunday of January in Kakinada
Email:
secretary.ecosak@gmail.com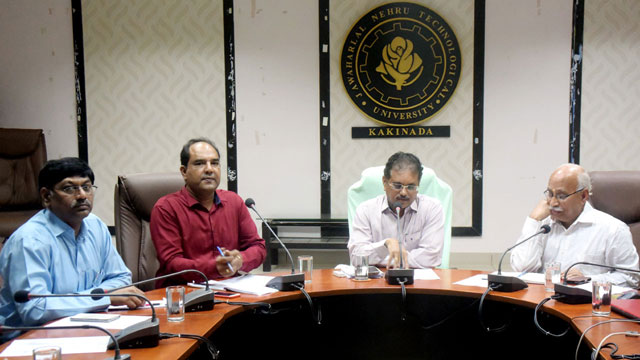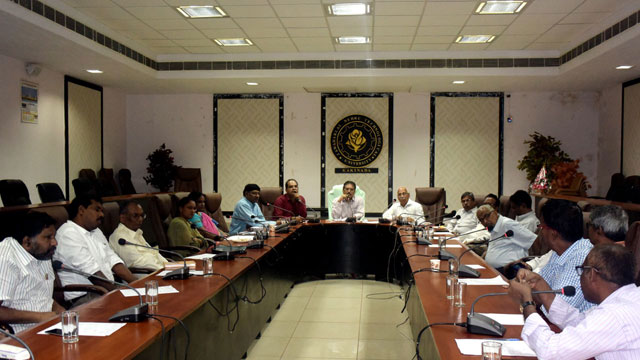 This association registered on 26-October-1970 in Kakinada. This is an active association co-located in the College and will provide leadership to all the chapters throughout the world. There are formal or informal chapters in Hyderabad, Chennai, Vijayawada, Visakhapatnam, Bengaluru and USA. The Aim and Objective of the Association is to promote fraternity among the Alumni of University College of Engineering, Kakinada (UECK) through fostering the Cultural, Technical, Professional and Welfare activities.
Objectives:
To promote excellence of the mother Institution viz., University College of Engineering, Kakinada, through liaison with the college administration (in helping, to build / augment the Laboratories, institute scholarships), by donating funds, equipment, books etc., to the college or by any other activity which would glorify the Institution or the students.
Monetary help is rendered by prominent alumni and with these funds, a multi-utility building has come up and it is housing the Training & Placement office, an educational centre "Mana TV". Our Alumni are helping the College in many respects. Annual awards for "Best Teacher" and "Best outgoing student" have been introduced by two alumni. Many alumni and faculty have instituted gold medals for top students in many branches.
The college successfully celebrated its Silver Jubilee in 1971, its Golden Jubilee grandly during 1995 – 1996 and Diamond Jubilee during 2005 - 2006. With the help of funds raised through the contributions from the Alumni, a Golden Jubilee Block (Swarnotsav Bhavan) was constructed during Golden Jubilee Period. The old students of 1979-83 batch constructed a mini auditorium in 2010-11. It was named "1979-83 Alumni Auditorium". A modern Indoor Stadium of worth Rs. 5 crores completed.
The Membership:
Every year, the UCEK inducts all the outgoing students into ECOSAK. All the alumni of UCEK are members of the Association. The membership in ECOSAK is free and any alumni can register themselves into the Association on the web site.
There will be at least 15,000 Alumni of our college spread throughout the world. There may be at least 3,000 alumni living in and around Hyderabad.
Annual Meet:
Alumni meets on the first Sunday of January every year. All alumni along with their families are invited to the whole day meet.
Source: Engineering College Old Students Association, Kakinada (ECOSAK)